Welcome the our worship service for Sunday 14th June 2020 which is led by Muriel White, with the theme 'Let's examine ourselves'.
The gospel reading for today is Matthew 9: 35 – 10:8 – Jesus sends out the twelve.
As you prepare to watch and listen to this service on Sunday morning you're invited to light a candle at 9.30am, thinking of others in our congregation who may be doing the same in their homes.
Click on the image below to view the worship reflection in Youtube.
This will be the final of our current online worship series as we return to our usual gathering place at Margaret River on Sunday 21 June 2020 at 9.30am.  Thanks to Rev Don Dowling for creating this online service for our congregation and community, and for the many people who have contributed to the content over the last 13 weeks.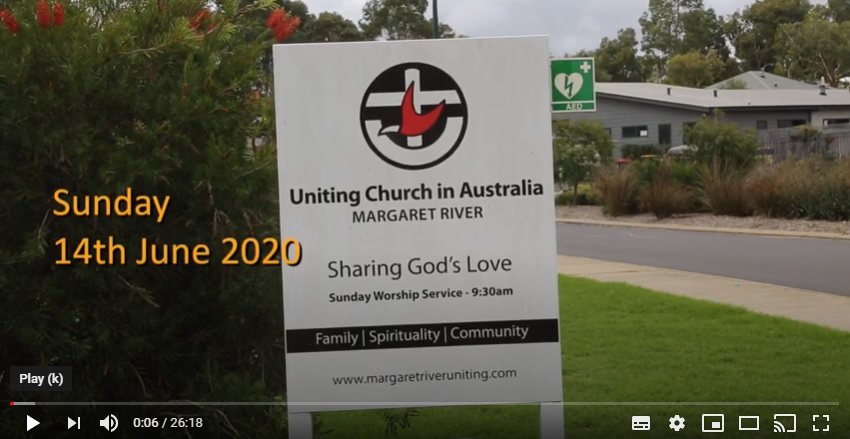 You can also copy the following link – https://youtu.be/CwK6WfK1SZg