Workshops for calmness, centering and peace – 14 & 15 September 2018
The Margaret River community has experienced loss, stress and trauma in recent times. These workshops are designed by Margaret River Uniting Church, Wildart Weaving and Tig-Le House to acknowledge that in a creative, mindful and respectful way.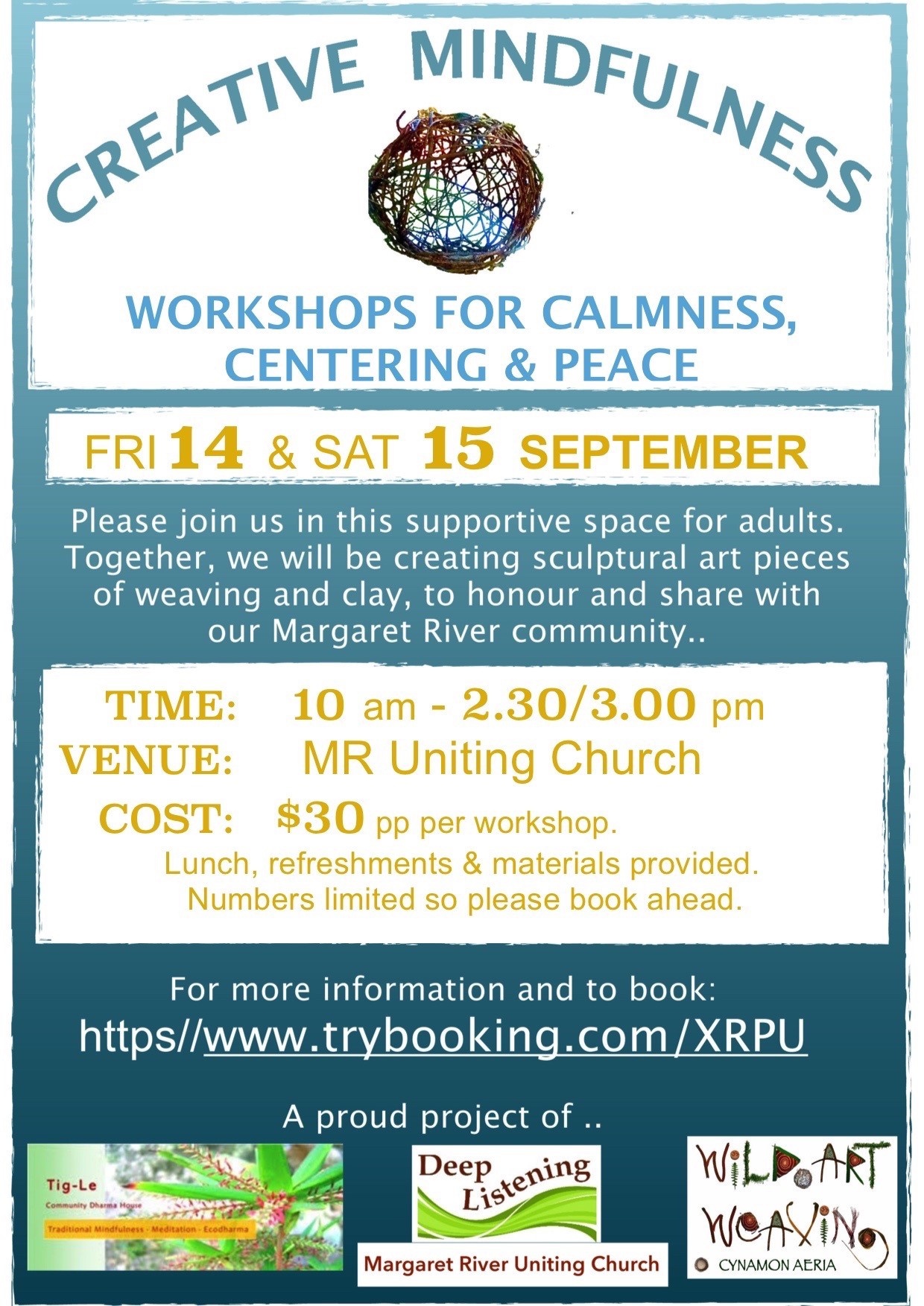 DOWNLOAD FLYER HERE – Creative Mindfulness Flyer
There will be two sessions available (see full program details below):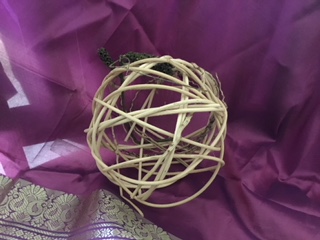 Friday 14 September – 10 – 3pm
Saturday 15 September –  10 – 3pm
Tickets are $30 per session and can be purchased from our Trybooking page – www.trybooking.com/XRPU
Who can attend?
These workshops are for adults only and are not suitable for children to attend.  No previous art experience necessary.
What will we be creating?
In the Friday workshop, we will use the technique of Random Weaving to create big sculptural orbs that will be made from locally found natural materials, recycled materials and paper. This will then be followed by a Clay Sculpture workshop on Saturday morning, where participants will create small symbolic hanging sculptures from seeded clay.
On Saturday afternoon, we will finish off our pieces and then assemble our hanging artworks. The clay items will then be hung or placed in each of the woven orbs to create 5-8 big hanging pieces that will be part of a community artwork installation. We then finish with a 'hanging the art' ceremony, feedback and a plan for the artworks.
Throughout the workshops, participants will be guided to practice mindfulness as they create their artworks. They will initially work on pieces for the community artwork, but will also be given opportunity to create their own individual pieces, which they can take home. The workshops can be attended separately, however we encourage people to attend both sessions where possible. Given availability, Friday workshop participants may be able to attend the Saturday afternoon session (for a donation), to finish off their art pieces and attend the ceremony.
Full Program: